Evolve your earning potential
Promote
high-converting

cost-per-action campaigns from hundreds of advertisers seeking your blogging, media-buying, social media, and email marketing expertise. Become an Affiliate
Verticals you want, rates you'll need
We keep our campaigns diverse so that you can remain a specialist. Promote products and services in verticals that matter to you. Earn money for your performance through CPA, CPS, CPL, and CPI pricing models while our team works relentlessly to provide you with the best rates in the industry.
Technology that has shaped an industry.
Our combination of performance-optimizing technology and campaign accessibility has evolved the online careers of countless affiliates. Today, our talented development team continually builds and implements new features with the purpose of increasing your bottom line. We're consumed with doing every thing we can to ensure you reach your full potential as an affiliate marketer.

2000+ ACTIVE CAMPAIGNS
We ensure you never run out of campaigns that convert by continually partnering with new and exciting advertisers.

FEATURE-RICH DASHBOARD
Stay updated on the newest and most popular campaigns while tracking your earnings with our advanced reports.

WEEKLY PAYMENTS
Receive what you earn faster. We guarantee you'll be paid on time, every single week, so that your budget stays replenished.

COMMITTED AFFILIATE MANAGERS
Your AM is your personal consultant who can assist you in selecting campaigns and developing promotional strategies.

PERFORMANCE BONUSES
Be recognized for being exceptional. We offer our best affiliates additional earnings through numerous performance-based rewards.

INTERNATIONAL CAMPAIGNS
We work with advertisers from across the globe to ensure you can acquire traffic from a diverse selection of countries.
MARKETING TIPS FROM OUR BLOG
Start earning money
We work with our affiliates to earn millions of dollars in revenue every year, and we would love nothing more than to help you succeed and become one of our trusted affiliates.
Become an Affiliate
Come meet us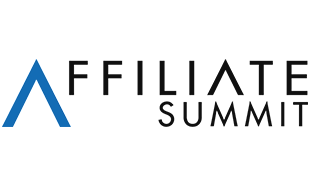 Affiliate Summit East
New York City, USA
New York Marriott Marquis
July 31 - Aug 1

Affiliate World Europe 2023
Barcelona, Spain
July 12-13
Booth #C18